"I recently had the opportunity to learn from Made Surya about Balinese spirituality and traditions, as well as visit a local healer.  My experience with him was more than I could have imagined. It was wonderful to be in the company of a knowledgeable individual who was willing to share his reverence, insight, and wisdom of the traditions.  I highly recommend anyone who is truly interested in having a greater in depth understanding of Balinese traditions to work with Made Surya."
Angela Cruz, NM, USA
---
"The group loved their time with Surya. It was so wonderful to bask in his knowledge and genuine spirit. Several members are interested in going with him to visit a healer."
Janessa Johnsrud, Del Arte Theatre Company. Blue Lake CA
6/10/23
---
"Thank you for facilitating a most memorable and transformative Healing and Healers trip. We deeply appreciate the passion and devotion that you bring to sharing Balinese culture and healing arts."
Love, Xana and Bill Wulson, Seattle WA
---
"Oh how I yearn to return to Bali AND travel is no longer a reality for me.  I'm too old to lug, wait, endure, etcetera…

And I am so grateful for all the delightful sights, experiences and friendships I have enjoyed all those years traveling with you.  I thank you from the bottom of my heart for all your steadfast, loyal, loving and knowledgeable guidance. Blessings, ."
Kate Munger, April 22, 2022
---
"Dear friend. Surya. I keep you contact as you are a 🙏 brilliant man we have to thank you. The helper name. ( I of course forgot his name. I know you don't throw names out. I did not made a google destination catch for his location.)
The only thing counts is that my beloved wife is moving her shoulder much better. We know that after the treatment it can take awhile to be better. You did a very very good job. Assistant and explained much. Cooling it down when pain. Thank you for this. Dear friend. I would love to mention your service without giving details. How we can do so? As we feel privileged to have this appointment treatments with the healer. I know it takes a lot of time for you, us, and your team. But maybe it should be like this. Spending hours on the web to find someone who has contact and reaching out for you and your contact helper healer. That man is fantastic. And we send him all our love and energy. In short: thank you for this honest deep healing trustable connection you made possible. Greetings and love."
Martin, Germany Nov. 2022
---
"Just today, I finish to read and correct the book I was writing about my travel in Bali with you… 10 years ago? But unforgettable!

Thanks for those travels you still manage. I hope once I can come back again travelling with you in Bali from France.

My best souvenir to Surya. I will never forget the three weeks with you and healers."
Claire Zmiro, Paris France
---
My 2016 tour with Kate Munger and the Threshold Choir was so very memorable that I still talk to people about it and tell them what an amazing guide Surya is! A true ambassador for Bali, a renaissance man!

Isabelle Pepin, July 2021

---

"Our Bali Healers Intensive began with a full moon, lunar eclipse and an earthquake. The cosmic stage was set, lights on, actors ready.

Each day, every moment invited opportunity for learning, laughing, shedding, growing, practicing and leaving behind what no longer served or supported.

Your sharings and teachings accelerted my velocity and illuminated new ways to perceive. Experiences with healers blasted me through portals of change and transformation, where I now experience life with a higher conciousness in the throne of my awareness.

With gratitude from my heart, light from my mind, and more balance from my core. Thank you for guiding me.
Erin Geiger, Berkeley CA, July 16, 2019
---
Hello Judy and Made,

Just to tell you that the Balian I saw yesterday makes me feel really good.

All the heavy fatigue, the vertigos, the feeling to be « empty »… disappeared!

I am still a little bit tired but I am feeling more and more good 

I will send you another email later, maybe back in France.

Do not hesitate to send me some « magical » receipts (with herbs or other things).

Thank you VERY much again.

Namaste 

Benjamin Livas Feb. 2020
---
Hi Judy

It was wonderfull, we are very happy.
Thank you very much 
Christine chabanis, Paris France Jan. 2020
---
Hi Judy,

I had a fantastic experience last week, getting to meet with Made and his recommended healer.  Made shared with me that he studies spiritual texts, and so I'm reaching out in hopes I might get some recommendations from him on what texts I might read.

I would be so grateful for his input if you could pass this message along to him.

Thank you for all your help, Judy.

With Gratitude,

Rebecca Kingsley, Feb. 4 2020
---
Thank you so much for yesterday! It was such a pleasure to get to be with you and Dewa Gi. He has a childlike spirt full of energy and joy. And you are an ancient soul.
Thank you Made, for being who you are.
Magnolia, Feb. 17, 2020
---
"I would like to thank you for organizing my visit to the helper with Made and thank him for his help and deep cultural insight during the experience. I will contact you again on my next visit to Bali." All the best,
Lucile Sanchez, Columbia Aug. 20, 2019
---
"Please could you pass on my thanks to Made Surya for an amazing day on Tuesday, I learnt so much and am so grateful for a wonderful experience."
Debbie Coleman, August 1, 2019
---
" Thank you so much once again for helping me to have such an amazing time. I never would have taken that trip if you hadn't been so helpful through all my various emails… and I'm so glad I did! The workshop with Surya was a fabulous time: the perfect way to explore the beliefs and people I was hoping to get to know."
Stephanie Levine, Nov. 13, 2018
---
"So great to see both of you at the reunion party and reconnect. Bali is a amazing place. What you showed us was beyond my expectation! I travelled alone but never felt lonely. It was the first trip that I felt I was well rested body and soul while still experiencing so much. I hope I can visit Bali again and maybe also join your other tours. Blessings"
Olivia Liu , Pacific Grove CA Oct. 2018
---
"We recently brought a delegation of 33 individuals from the US on a pilgrimage to Bali to study the religion, past and present. I am grateful for the dedication and depth of Made Surya and his work as well as his wife, Judy Slattum, in supporting us. His depth of knowledge and contacts were not only a blessing for the information that he could impart, but also the beauty of Balinese spiritual life to which he was able to introduce us at so many levels was superior. He was significantly flexible in working with us as a group that has traveled together over years, and his adaptability and capacity for sensitivity was much appreciated. From village healers to high priests, to professors of dance and mask, the respect for which he has held in the Balinese community is palpable and provided a fantastic springboard for our experience."
October 2018 Dr. Bob Wright, Wright Foundation Chicago, IL 60611
---
Hi Judy, "It's all true. What a wonderful trip it was. You and Surya are phenomenal and Bali, well, as you know it's just such a special place. I can't imagine seeing Bali without the guidance of the two of you." Stacey Rosenberg (yoga Instructor), San Francisco July 5 2018 "I want to thank you and Surya for making the Bali trip so special.  It was extraordinary to have both of you to teach us and show us the real Bali. I am very much impacted by it all and found it personally helpful as I go through my own grieving process.I really do want to stay in touch and hope to continue to learn and incorporate the things I have learned already into my life. You are both so generous and kind. I am very thankful that I had the opportunity to spend the time with you. Lots of love,"
Deb Travis, NYC NY, June 30, 2018
---
"Thank you so much, Made Surya. I wish we had more time together but so thankful for the couple of hours we had. You are a wonderful teacher and kind soul. A new friend. Let me know of course if you ever find yourself in Chicago."
Meryl Muldoon, Chicago IL. USA June 28, 2018
---
"What  can I tell you about Surya ? He is really passionate and it is a great pleasure to listen to him. But he is also very open and curious, he asks questions and listens. He lives part of the year in California. Thank you Surya, for all you shared with me, and all the best to you !"
Julia, Paris France, March 2016
---
"Everyone in my group was just raving about I Made Suryasa's lecture. We all loved it and were VERY appreciative of his time and knowledge.

I will share his website and information with everyone in the group for future reference."
M. Spamer, USA Sept. 13, 2018
---
"Thank you very much for the appointment. Everything went smoothly. We met Made Surya as well as the healer.

He was excellent. My daughter Adela was healed by him also. She had a problem with sleeping. According Made Surya instructions I have to report the result now.

So here is the result :

We think  the result is in this moment very, very good. We hope very much ,that the result will persist for a long time.

It would be for our daughter a big relief.

Please forward to Made Surya this positive feedback and our great thanks. We appreciate the moments when we were with Made Surya and the healer.

Special thank also to you for all preparations."

Best regards
Josef Kunik, Hungary – July 31, 2018
---
"Dear Made Surya, It's difficult to put into words how much I appreciate everything you gave our group during our recent Bali adventure. Your knowledge of Bali and your pride in your family and heritage are exceptional. Combined with your extensive connections with so many wonderful people and places, your many skills and abilities, your patience, your geniality, your interest and willingness to share so much with us, the result was a truly unusual and special journey. I didn't feel that we were only tourists; you opened doors into Bali's culture and people and invited us in. Whether it was the old villages, the rice fields, the visit to your family compound and yours and Judy's remarkable home, the dances, the music, the shadow puppet-makers, the sacred masks, the spices, coffee and cacao, the Buddhist temple, the children's dance class, the remarkable high school musicians' group, the baby-naming ceremony, the specially ordered food in Munduk and so much more, I felt invited into a very different and yet very welcoming society. You were our special bridge from our world to the world of Bali. The experience is unforgettable. It's difficult to express the depth of my thanks and appreciation for this very special journey. I will also treasure Nyoman Tomblos' beautiful elephant-ear plant painting I purchased when we visited yours and Judy's home. I look forward to having it framed soon and will find just the right place to display it in my home, always reminding me of Bali, you and Judy and Nyoman Tomblos' artistry. Please thank him again for me. May you and yours continue to prosper in all ways. I am richer for these two wonderful weeks with you in Bali. I hope our paths will cross again, whether in California or on tour. I've attached a photo With warmest regards and deep appreciation – Terema Kasih"
Made Jessica, Stratford, CT , July 24, 2018
---
"You couldn't possibly have a better guide for Bali. Surya is a remarkable renaissance man, incredibly articulate and knows everything you'd ever want to know about Balinese culture, spirituality, arts, mask-carving, food, etc. His connections are unparalleled. He's terrific."
Laura Davis, Santa Cruz CA, January 15, 2018
---
"Dear Surya,

I hope you have been well.

I wanted to write and say thank you for the organisation and the very inspiring morning I spent with Surya 2 weeks ago.

I hope our paths will cross again and in the meantime I look forward to reading the article about traditional healing in Bali you helped with.

I wish you all the best,

Emmanuelle Le Courtois
Le Courtois, Paris France, Apr 9, 2018
---
"Hello Made, I just landed in frankfurt and just wanted to thank you again! What an experience! Can you please remind me what the meditation was with the face and the sea? Thanks! Best regards
Alexandra von Korff, Frankfurt Germany
---
"I took the five day intensive Balinese Healing workshop with Made Surya. He took me to see different Balinese healers and introduced me to the history of Balinese culture and the art of making Jamu.

I really enjoyed meeting and interviewing various clients of the Balinese healers. Experiences of participants, including that of my own, all varied, but it was certain that all our lives were invaluably affected and touched by these people.

As an energy practitioner and holistic lifestyle designer, my favourite portion in the workshop by far, was learning about the different medicinal plants that can so easily enrich our lives, but have often been overlooked and forgotten by today's modern world. This piece of learning will undoubtedly help me help others more.

I'm so grateful that everything aligned for me to be able to attend this workshop. The pieces of information and knowledge that I have gained in this intensive have awakened my curiosity even further and have opened the doors of my mind to the unlimited potential of vibrational medicine and healing.
Joan, USA Feb 26, 2018
---
"This is Julie L, we met yesterday June 22. I wanted to write to you for several things. First I wanted to thank both of you for your time, your kindness, your help and your knowledge. My skin seems to get better, we'll see with time Thank you anyway for your commitment and your concern. I apply conscientiously the mixture otherwise. Thank you again for everything, it has been something really important and powerfull to me. Maybe we'll see again some day, I wish you the best for you."
Julie Lannot, USA June 22, 2018
---
"Thanks so much for organizing my private with Surya. I am very pleased with what I learnt, please let him know that I am grateful for the knowledge he imparted to me."

Kind Regards,
Paul Malony, USA June 22, 2018
---
"It was a deep and strong experience with the healer and you. I hope the good energy I felt there will remain for ever.. And for sure , I ll come back again to Ubud soon."
Leila Chaieb, Tunisia March 6, 2017
---
Surya, you are so much more than "trip organizer/leader" You are a:

Cultural ambassador
Communications specialist
Interpersonal facilitator
Linguistic expert
Artist, dancer, sacred mask carver
Arts advocate
Healer
Interfaith explorer

Love to you and Judy
Kate Munger, Inverness CA USA Dec. 2016
---
"Made Surya best resembles him of a man, who is fitted with a great character and a man "of an excellent spirit."  I bow to his knowledge, wisdom and dedication towards spirituality and Bali Tradition. His deep interest in sharing his knowledge and spreading the Spiritual Art of Bali to many is indeed one of the most scared contributions he has ever done to the emerging society. Made Surya has not just left with me with a honourable impression but he has given me some of the most remarkable experiences engraved into moments of my life. I am also truly indebt to Surya who has given me the opportunity to meet with the professor, Dr. Adi Putera of the University of Bali, who is another remarkable person, who consistently energetic and inspiring in the spread the Best of Bali Spiritualism and Science to the next enterprising generation of the society. I am very lucky to meet these two gentlemen in Bali, who have amazingly transformed and inspire me to experience authentic retreats and reconnect with their innate wisdom, strength and kindness. God Bless Them!"
Best Wishes Master Scribal, Singapore July 2016
---
"Dear Made, I just want you to know how much I appreciate uyour presence & strength yesterday. You were such a healing presence and helped me clear emotional pain that I didn't even know existed. Thank your for being an angel on earth."
With love, Tanya" LA CA. June 21, 2016
---
"Hi Made Thanks for yesterday. I can't explain it but i feel different. My posture feels more upright and open! And my emotions feel lighter. Thanks for a wonderful experience. Please thank Dewa G also."
With best wishes,
Kirsty Finnigan, UK. June 18, 2016
---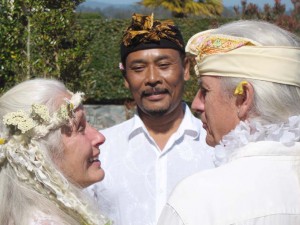 "We wanted to thank you  SO much for our day yesterday. It was so incredible to be able to ask so many questions so we could have the kind of in depth look at a piece of Bali that we wanted. Surya was very gracious in sharing so much with all of us!"
Marilee Ford, Tiburon CA, March 13, '16
---
"After 17 years visiting Bali, speaking some Bahasa and knowing some Balians I am so greatful i did Made's Balian programme. Distinct and very usefull information, awesome Balian Visits and last but not least,  Made's knowledge and enthousiasm is beyond words! A must do for everyone interested in healing practice and backgrounds on Bali!"
Bas B. Amsterdam Holland
---
"Hello Made I just want to express my gratitude to you and the healer as my stomach problems are no more. Thank you thank you Clair "
Clare Barrett, Ireland.
---
"Made Surya was very informative and he was answering every question of ours patiently. Nowadays, it commonly seen that the tour just don't do enough good job and their only objective is to get money out of your wallet. But, Danu tour delivers an incredible service and gives a very pleasant experience. Me (Magdalena) and Guenter are very happy with the tour, Made Surya's companion and want to take a moment to thank you for making it such a worthwhile experience. The workshops were relevant and very helpful. I especially liked Surya's selection of the Balian. We definitely will recommended the tour to our friends and relatives. Thanks again for making the tour so worthwhile and all the best for both of you."
Maggie Schulz, Bisbane Aus.
---
"The workshop was a rather overwhelming experience (in a good way!) and it changed my life. Subsequent practitioners I have seen here described my peculiar condition in the same way…almost the same words as Surya"s translation of what the healers were describing/diagnosing me in Bali. I have learnt so much about myself, a much deeper connection to 'Me" and therefore more confidence to be who I am in the world. Its a challenging but highly creative path. "
Patrick S., Byron Bay Australia
---
" The course you presented was a very good introduction to Bali culture and healing traditions of Bali. My sisters and I know that there is more to learn and 1 week is not enough. I like the general informality of the learning process further made interesting by your enthusiasm for Bali culture, your inherent spirituality, and the fact that you yourself are an artist of several kinds. Thank you too for so many personal touches throughout the course. We had a wonderful time."
Agnes G. , Lower Hutt, New Zealand
---
"Thank you for sharing your culture…and for the unusual learning experiences. I came back to the Philippines with a clear mind and a light heart. I no longer try to get in the middle of everything and zoom in for an immediate solution. It's a circle of balance which always comes to the forefront. We are slowly pushing through with the hospital's alternative therapy center. It will take a lot of patience and determination but… hopefully… it will become… May you be able to share with more people the essence of Bali."
Z. R. Cagape, M.D., Philippines
---
"Thank you for your willingness to share your understandings with us. I appreciate all that I have learned over the past 5 days and know that my education and in turn my understanding will continue for the rest of this lifetime and beyond. Your knowledge will be important to pass on to westerners, but also your own people."
L. Gully, Busselton Australia
---
"Honestly, It was the most personally challenging and amazing thing I've ever done. I feel I've made life long connections in Bali and cannot wait to return."
Nicky Farrar, NSW Australia July 2015
---
"I am so glad that we were blessed with you as our guide and translator. Thank you so very much, this was truly a special day for us. I send you much light and many blessings. May your days be full of wonderful moments."
S. Bush, Abu Dhabi / UAE
---
"I would like to thank you for the course that I just did in Bali. It was a unique experience one that I am grateful for and still processing. I met some lovely people on it and learnt an untold amount of information that will always sit well with me. It was great to see the healers , especially the trance medium as I am a medium myself and work on a similar vibrations. I had a fantastic time."
Kathy Perkins, Perth Australia
---
"Thank you for this wonderful course that you have both put together I went to Bali with very heavy energy because of what is happening in my life at the moment and had noticed from the first day and the purification ceremony that this energy began to lift and was so light when I finished the course I also enjoyed sharing the moments with the healers and insight I to how they do their healing and how trusting they were with their connections I loved the herbs and concoctions that you show us and am introducing them into my life once I source them here in Australia Surya you completed the course with your humbleness, knowledge and wonderful energy and I have taken in all that you shared with us and it has changed many things for me on various levels and would not hesitate to recommend this to my friends and associates."
Beverley Bryant, Capel Australia
---
"Surria I just wanted to say thank you again for this morning. The healing, the knowledge, and just meeting and being able to connect with you. I learnt a lot. I can't wait till our paths cross again."
Love Michael, Melbourne Australia
---
Economic Times of India
Pandemic is forcing the healers in Bali to rewrite the rules of tourism
SECTIONS
Pandemic is forcing the healers in Bali to rewrite the rules of tourism
By Vimmy Sinha, ET Bureau
Synopsis
Indonesia is the leading tourist destination of Southeast Asia and Bali is on the top of the list for most tourists visiting the country. While there are many attractions in Bali from adventure to leisure to spiritual, the traditional healers in Bali have also been silently but significantly contributing to the industry as they are a big draw among tourists.
World India Confirmed: 10,413,417
The healers of Bali have an unexplained gift of healing the body, mind and soul but the pandemic has forced many back to their books as tourism suffers and clients stay away. Vimmy Sinha reports.
Indonesia is the leading tourist destination of Southeast Asia and Bali is on the top of the list for most tourists visiting the country. While there are many attractions in Bali from adventure to leisure to spiritual, the traditional healers in Bali have also been silently but significantly contributing to the industry as they are a big draw among tourists.
With an ongoing pandemic, like many others, the traditional healers too have seen a drop in their clientele. Made Suryasa, a Balinese independent researcher who has been studying several healers with the intention of writing a book in English on understanding Balinese traditional healers, techniques, and Balinese pharmacopeia says, "three of my contacts (healers) have experienced 70 per cent drop in visits. It is tough time for them and for us all." Most are now seeing limited people since their work is very close and personal.
In countries like Indonesia where tourism is designated to be a leading contributor to the nation's economy, it has not been easy. It was recently reported that tourism in Indonesia has lost more than USD 7.1 billion because of the pandemic, according to the Indonesian Hotel and Restaurant Association (PHRI).
With little work coming their way due to the pandemic most healers according to Suryasa are using the spare time "to further study traditional pharmacopeia and other literature related to healing and spirituality."